Jungle Safari Tour in Nepal
Undoubtedly, Nepal is one fascinating place on earth that shares the glory of both the high mountains and low-land forests. Jungle Safari in these forests are just breath-taking with the rare sight of endangered Bengali Tigers.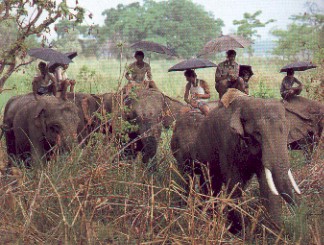 It is adventurous to see a bull Rhino fight with the cow while you are having your morning breakfast, or chase it in the wild while you are on the elephants.
There are two National Parks where you can explore the wild-life getting yourself deep into the heart of the forest, while the others serve as the natural habitat to thousands of animals including Snow-Leopard, Gharials, Crocodiles, Ram, Bob Cats, endangered Red Panda, Elks, Deers, Antelopes, Kasturi, monkeys, hundreds of birds (in fact Arun Valley has the largest population of birds (650+) and butterflies (800+) in the entire world), and butterflies.
Wildlife Safari Tours:
Nepal's most famous National Park (Chitwan National Park) situated in the Chitwan doon or the lowlands of inner Terai. Covering an area of 932 sq. km.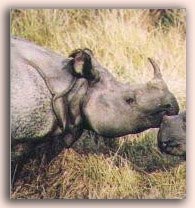 The park includes hilly area of Siwalik range covered by deciduous sal forest. This ecologically diverse area is the last remaining home in Nepal for more than 300 of the endangered Asian one-horned rhinoceros and harbours one of the largest population of the elusive and rare Royal Bengal tigers Besides rhino and tiger, Chitwan also supports s great variety of flora and fauna. There are four species of deer, wild dog, wild cat, crocodile and the park is the paradise for 450 species of birds.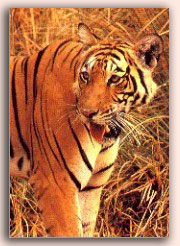 Jungle activities includes, jungle safari on elephant back, canoeing, typical tharu dance, Jungle walk, bird watching and visit of crocodile hatchery. The program can be one night to 4nights long depending on your time available. Chitwan can be reached by car, raft, flight and by bus.
A Natural Getaway!
Royal Chitwan National Park in the central Terai lowlands and Bardia National Park in the western Terai provide some of the best wildlife and nature viewing places in Asia. Visit a wonderful world of lush sub-tropical jungles, tall elephant grass, lakes and rivers - home to some of the most endangered animals on earth, the elusive tiger and the prehistoric rhinoceros, including many species of mammals, birds, insects and reptiles. Tour by elephant back, jeep and boat.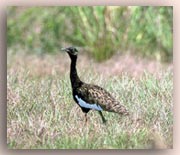 Savor the forest and its unique sanctuary on a quite nature walk with a local guide. For the more serious bird watcher the Kosi Tapu Wildlife Park, in south-east Nepal, provide a unique venue for watching migratory waterfowl, waders and shore birds that congregate along the Koshi River from December to February every year. We have a choice of Jungle Lodges, Tented Camps and Guest Houses from where you can explore the Himalayan parks and its wildlife.
Safari Package Includes:
Accommodation in lodge/tented camp, all sightseeing and outings including elephant back safari, nature/bird walk, boat ride, jeep safari (as per specific itinerary provided for different packages), park entrance fees, all meals for the duration of the package tour. Does not include transport (shown separately), video camera fee, tips, drinks, other personal expenses.